360 Degree Rendering Sketchup V-ray
Renderwow
- 5/27/17 16:00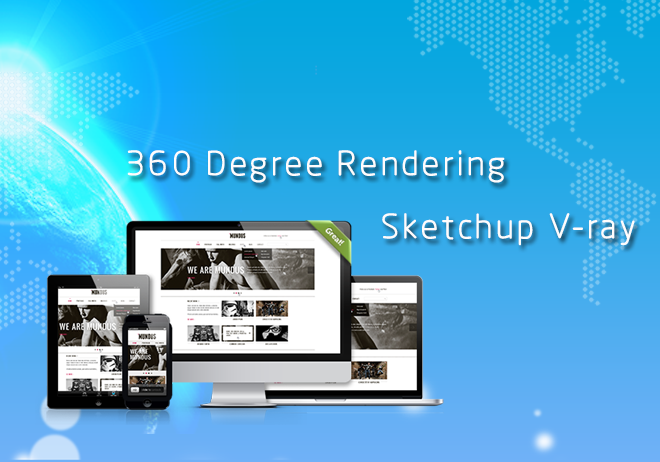 Hey everyone, today we wanted to share something that's not new but has been getting more and more popular especially with Sketchup V-ray. Now we all know how to do a scene by scene rendering, but there's a lot of different styles you can do the renderings in and a 360-degree panorama seems to be getting more popular. This is because nowadays with the "Virtual Reality" and "VR Goggles" a vast majority of designers have been using this method to show clients their design.
Being in the industry of interior design a lot of people can have some trouble picturing what their space will look like and how it will look with the design. That is where Sketchup V-ray comes in handy, where you can bring your renders to life. The client can put the goggles on and look around the space itself and see all the textures you have used. Now in doing this they can see everything in the space, so every detail counts when showing the client. This method works great for showing bedrooms, dining settings, living room and especially kitchen design. For example, in a kitchen design you can show detailed cabinetry work and materials you used on the island and countertops, what fixtures you have used, and show how the lighting will be at certain times of the day.
We will be attaching some links to YouTube tutorials from awesome artists who have shared how to do create a 360-degree panorama view of your space. Most of the users have other tutorials that can come handy as well so please do check their page and subscribe!
Sketchup Vray Tutorial SUVR:
Sketchup Training Cool:
W Design Corp:
Thanks for reading and please give us a follow and like on our social media to stay tuned for future news and updates!