3DS Max Final Scene Rendering Black - Possible Reasons and Solutions
Renderwow
- 4/13/18 17:00
When using their own computer rendering, they often face the phenomenon that the rendering speed is slow and the waiting time is long, while some of the larger ones are even more direct to the death of the friends' computers. Today I'd like to introduce you to the installation steps of the sketchup platform for renderwow.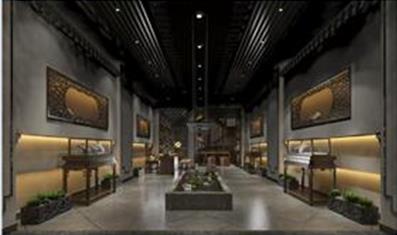 Reasons for the problem:
1. Selected the "Antialiasing" filter in the render Settings. Then after selecting "Plate Match/Max r2" to render the rendering black.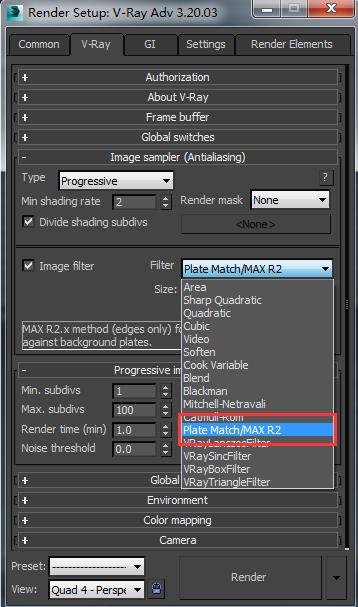 2. Accidentally left the lights on the V-ray Global settings unchecked. The "Lights" is the one that controls the global scene of your rendering. Then if you have hidden lights in your scene you will need to check "Hidden Lights", otherwise your scene will not render those lights leaving your renderings darker than you think.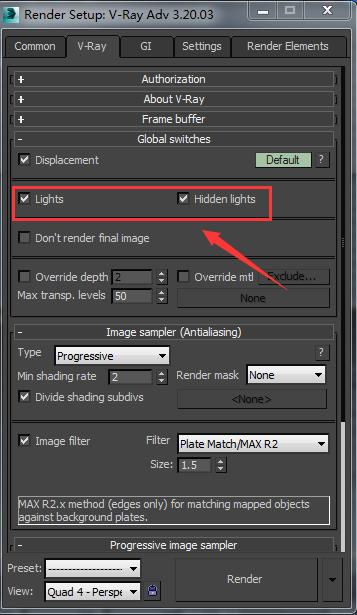 3. The exposure mode is set to " Exponential", The darkness and the brightness multiplication are not properly set, that will make the parts of result darken.
4. The window in the rendering process is all black. The "Display Calculation Phase", in the v-ray light cache is not checked.
5. Please check if the camera is set correctly and outside of wall.

The solution:
1. Set the anti-aliasing filter in the render Settings in the scene to the adaptive DMC, Adaptive subdivision or bucket.
2. Click the hidden lights.
3. The index below the dark double and bright double set the appropriate values.
4. You can open the display calculation phase, But even if it doesn't open it doesn't affect the end result, Only one state in the rendering process is affected.
5. You can type the camera inside the wall.