More Information about Sketchup V-ray 3
Renderwow
- 6/14/17 5:00pm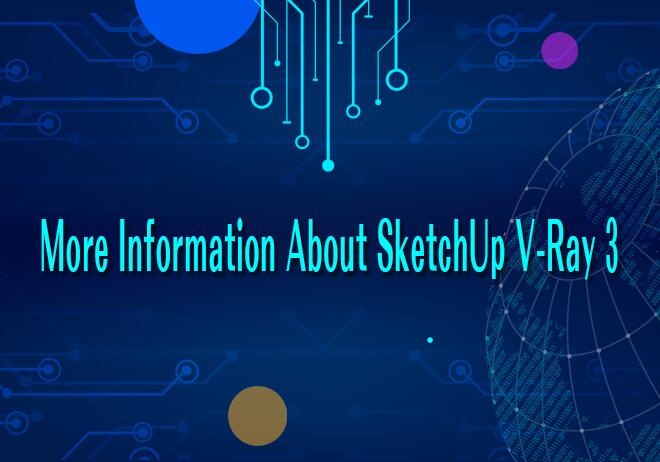 More Information about Sketchup V-ray 3. They have fully redesigned the rendering software from what they say "the ground up". In summary of their forum they actually have made the new user interface to be very simple and easy to use. With their new UI it has made workflow much easier and faster. They have also added an in-program material library with 200 textures to use where the user can easily just drag and drop the textures onto items. This whole feature will change everything for everyone because instead of searching for hours online for V-ray textures they will have built in ones ready to go. Just 200 to start and definitely looking forward to what they will have in the future.
Their new feature called V-ray SWARM, is a web-based distributed rendering system. It's a really easy to use and powerful tool to split one rendering project across multiple computers for quicker results. Downloading SWARM on multiple computers is easy but will need to require V-ray 3.0 Node license. If anyone is looking for quicker renders and distributed rendering, Renderwow offers both that and but in a more simpler matter.
Distributed Rendering with Renderwow: https://www.youtube.com/watch?v=_CwH4E-CSCo&t=7s
We will keep updating everyone more on Sketchup V-ray 3 so stay up to date by following us on twitter, Instagram and giving us a like on Facebook. Thanks for reading and happy renderings!