Renderwow now supports anima® version 3
Renderwow
- 4/4/18 17:00
We are happy to announce Renderwow supports anima®, the fastest character animation application designed for 3D Artists and architects for quickly and easily creating stunning 3D animated humans in seconds, available for 3ds Max.
the software capabilities:
(1)STILL RENDERS & ANIMATIONS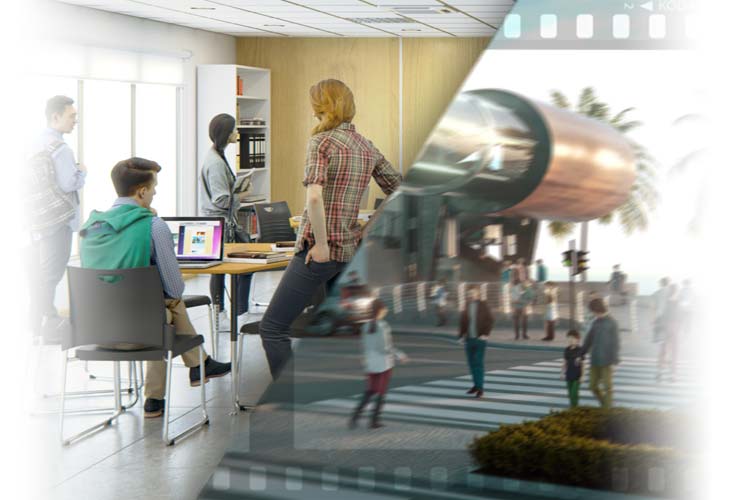 Add life to your Archviz or any other visualization project! anima® brings up a toolset to easily populate your still renderings and animation videos using our 3D Scanned Metropoly Ready-Posed and Rigged 3D Human models.
(2)PHOTOREAL CROWDS AT THE CLICK OF A BUTTON!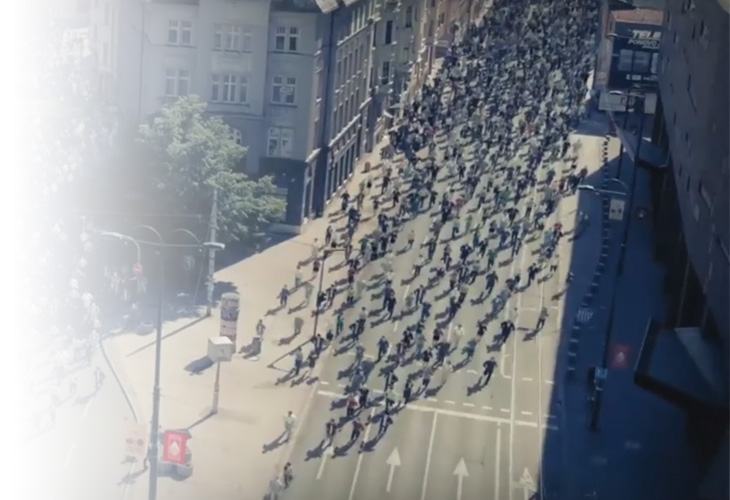 anima® uses the same high quality 3D people found in our Metropoly collections, so there's no need to compromise on quality. Our actors are driven by real mocap data and a sophisticated AI engine with automatic procedural motion to achieve super-realistic crowd animations.
(3)RAMPS, STAIRS, ESCALATORS, MOVING WALKWAYS!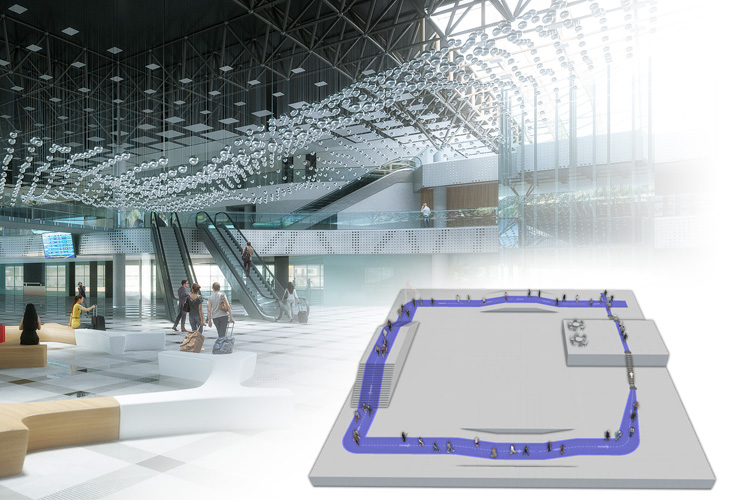 With its easy-to-use motion editing tools, anima® enables you to create actors that walk, run, navigate slopes, ride escalators, tackle moving walkways and climb stairs realistically. Whatever your scene's topology, you can add crowd animated characters that explore every corner.
(4)IRREGULAR TERRAIN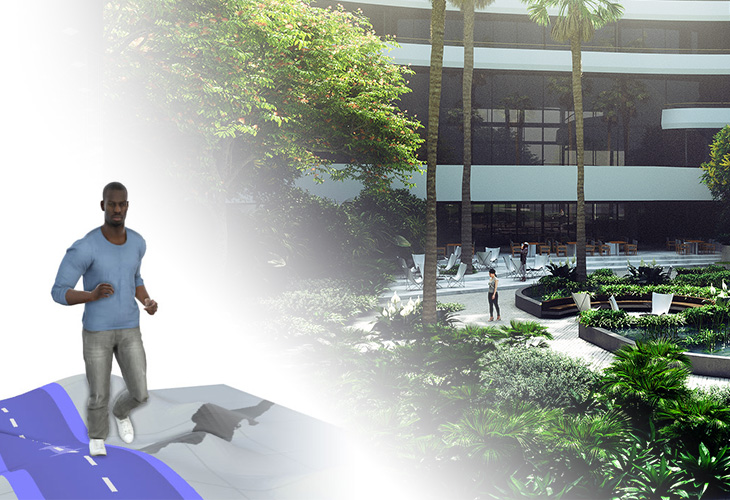 Thanks to anima®'s adaptive placement, area and walkway tools, crowd actors can walk, run and stand on nearly any surface. Just define an area and the actors are projected onto the background geometry. Press play and animations adapt automatically to the terrain for flawless integration.
(5)CHARACTERS THAT STAND, SIT, CHEER AND MORE!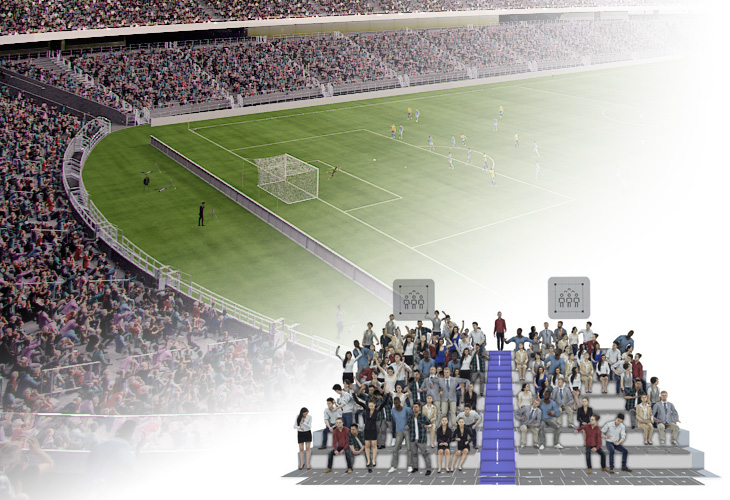 Fill scenes with standing and seated characters using an extensive range of animations, or import more from 3rd party sources. Characters can move from walkways to fixed areas to socialise.
(6)YOUR OWN CHARACTERS AND MOTIONS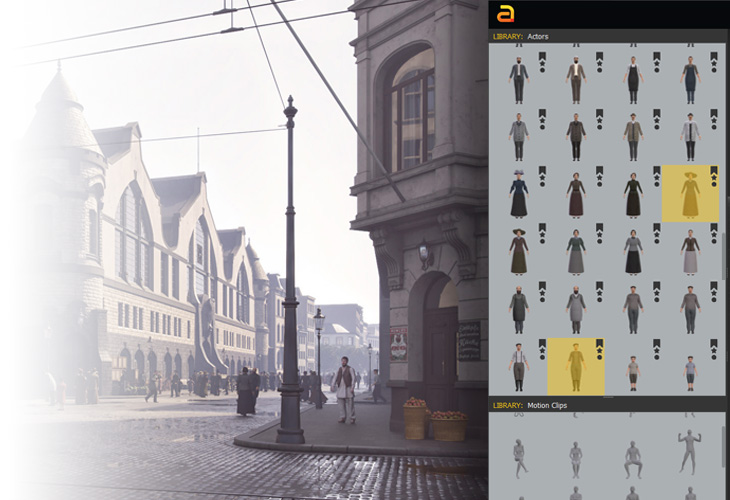 Users are not limited to the bundled content. Using anima®'s crowd editing tools it's easy to import and use 3rd party rigged characters and motion capture data.
(7)NATIVE PLUGINS FOR 3DS MAX & UNREAL ENGINE!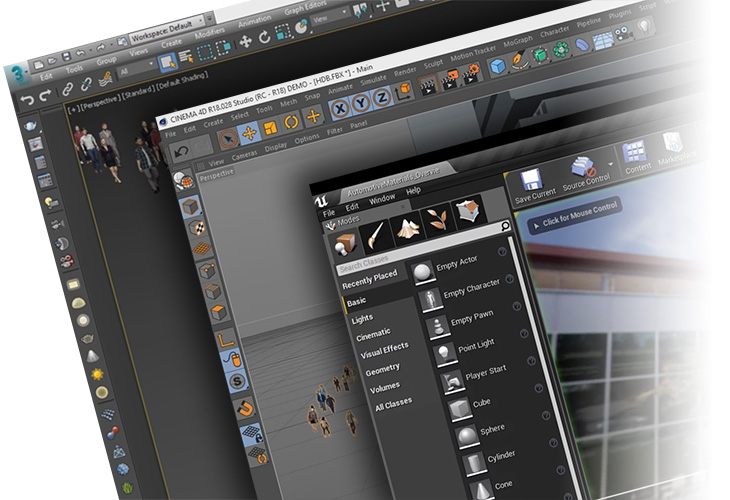 Work seamlessly with your favorite 3D modeling and rendering tool within a few clicks. Our native plugins will import, manage and optimize textures and meshes while applying ready-to-render materials in just seconds!
(8)TOP INDUSTRY STANDARD EXPORTERS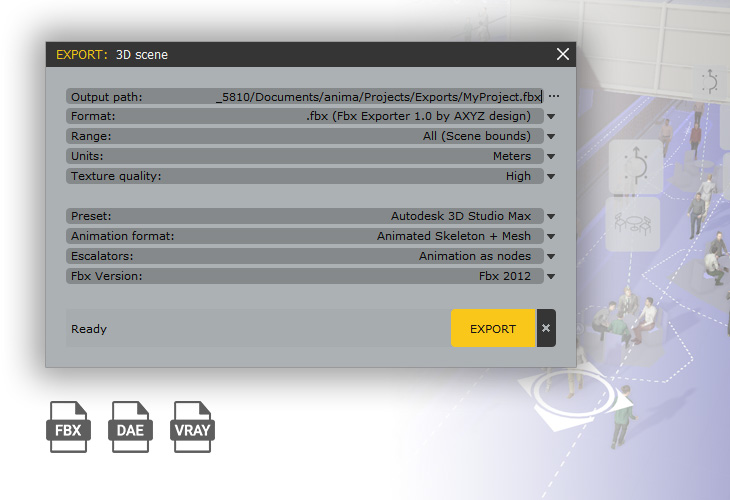 Import sophisticated and complex crowd animations with ease in your favorite 3D modeling through FBX, OpenCollada or V-Ray Scene formats with our built-in exporter!
(9)EXPLORE REAL-TIME WITH UNREAL ENGINE!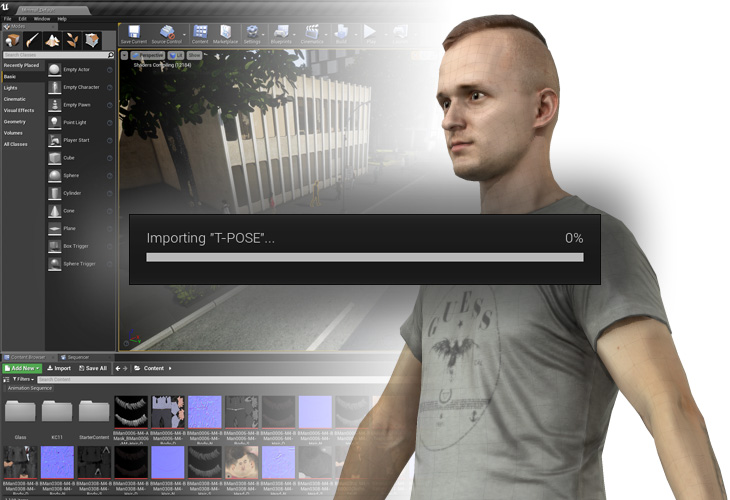 Create mind-blowing unreal immersive experiences populated with realistic animated characters and discover human scale perception as you never did before!
(10)C++ API TOOLSET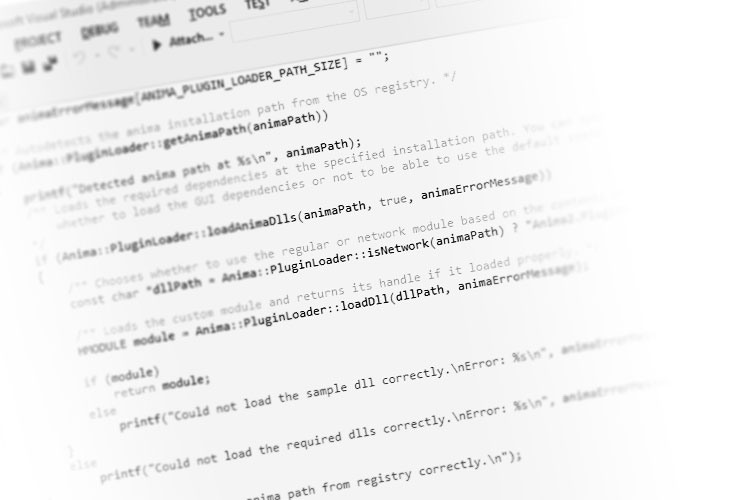 This API offers the most powerful C++ toolset. No external libraries are required. It is the right choice if you want to create connection plugins to visualize anima® scenes in third party applications!
Learn More from:https://secure.axyz-design.com/anima-crowd-simulation-software-home