Andrew Athanasius – Interview
Renderwow
- 5/25/18 12:00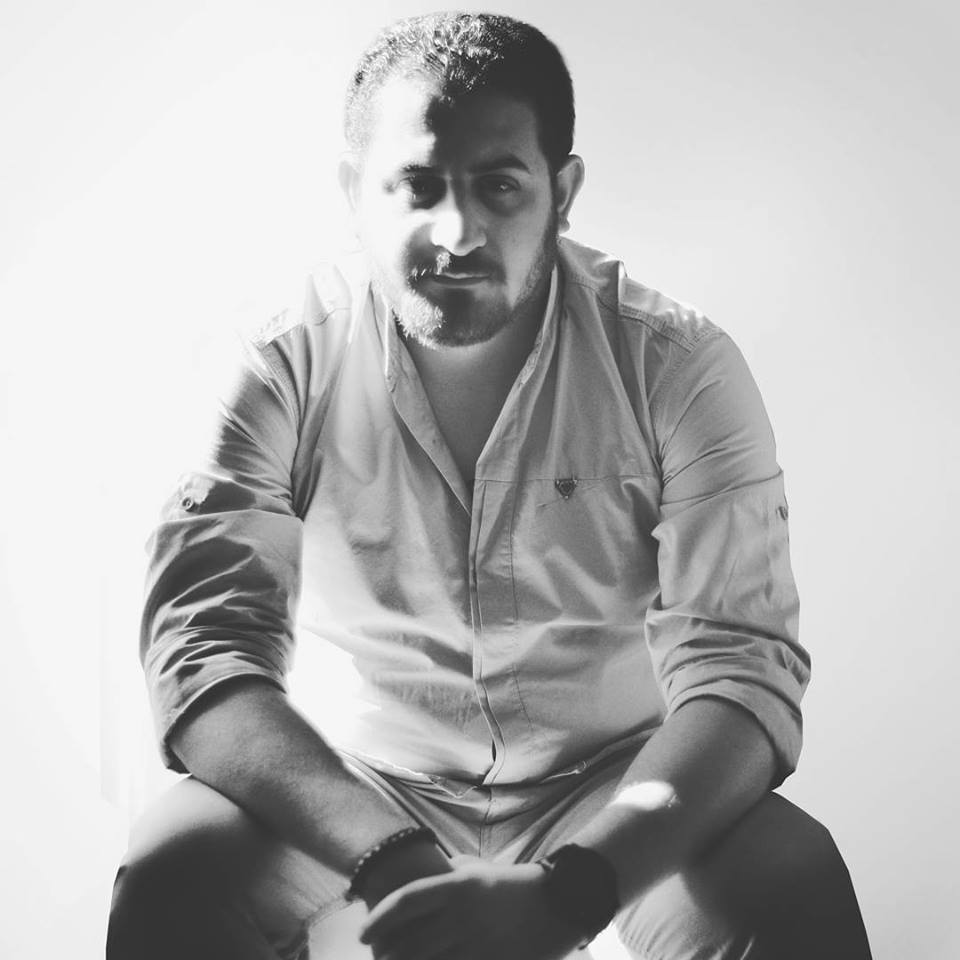 Hello, my name is Andrew Athanasius and I am an Egyptian Designer and Architect. I am also Co-Founder of Mentality Design Company, and CEO and Senior Designer in other companies that are based in Egypt, Emirates and Kuwait . I have worked as a designer for 4 years and often implement my own designs. My dream is to become one of the biggest Architectural Designers in the world, and in doing this I am constantly trying to learn something new every day.
1. What 3D modelling programs do you use?
3ds max .
2. Is there a program you prefer above everything else?
3ds Max, because it is one of the strongest programs to create complex models and is a complete software that really does everything that you want, both for, modeling and rendering , and for Animation.
3. What rendering software do you use, and why?
V-ray, because it is always in continuous development. When I entered the field of design it was the most widespread rendering software.
Currently I'm learning Corona because it is the best and the fastest in time for rendering and is proving its efficiency during the current period.
4. Through your years what was your most memorable project?
Designing a church in Egypt, because was my first design, and a learning process for 3ds Max. It is not the best in terms of render and design, but it reminds me of my effort and reminds me of my start.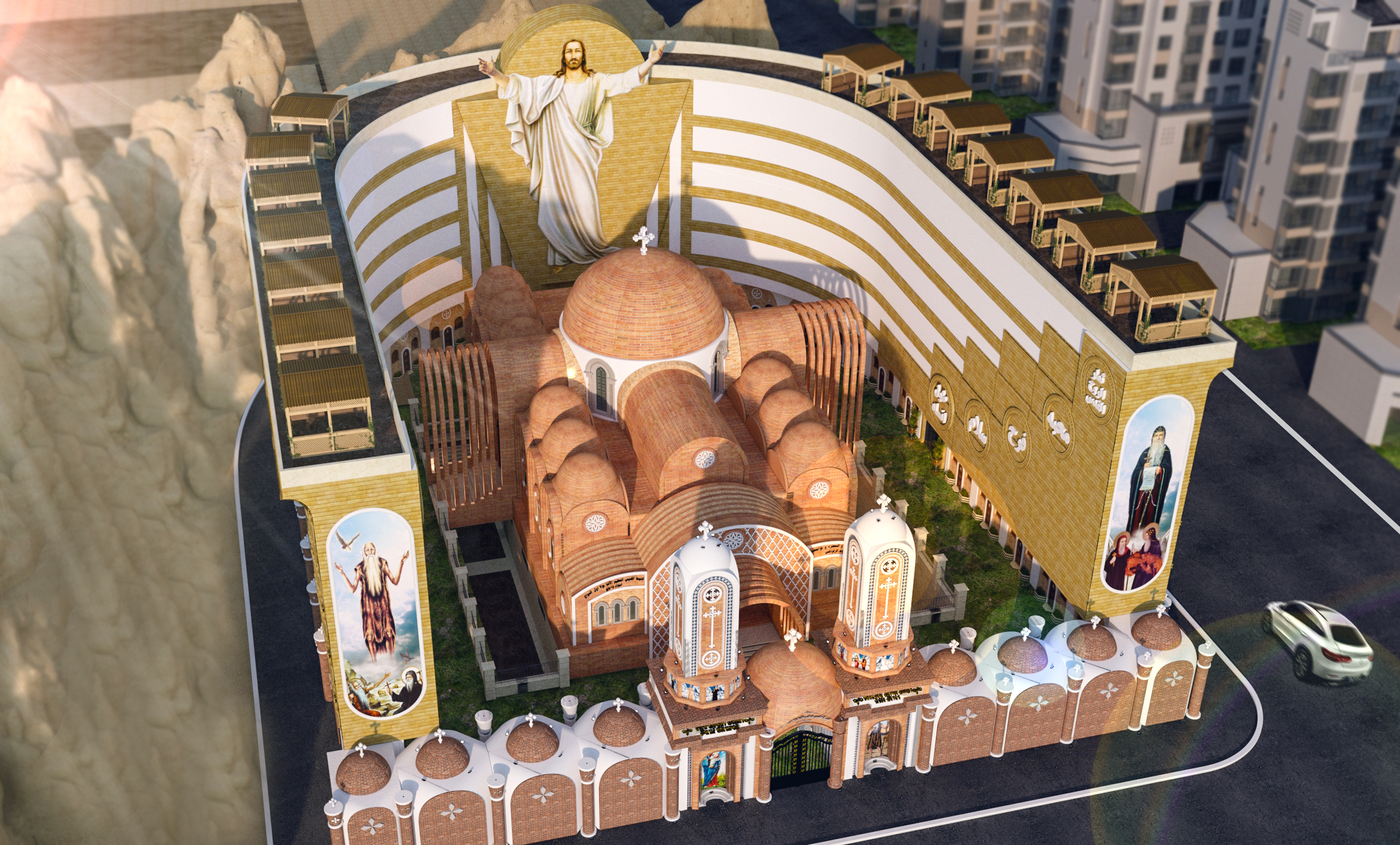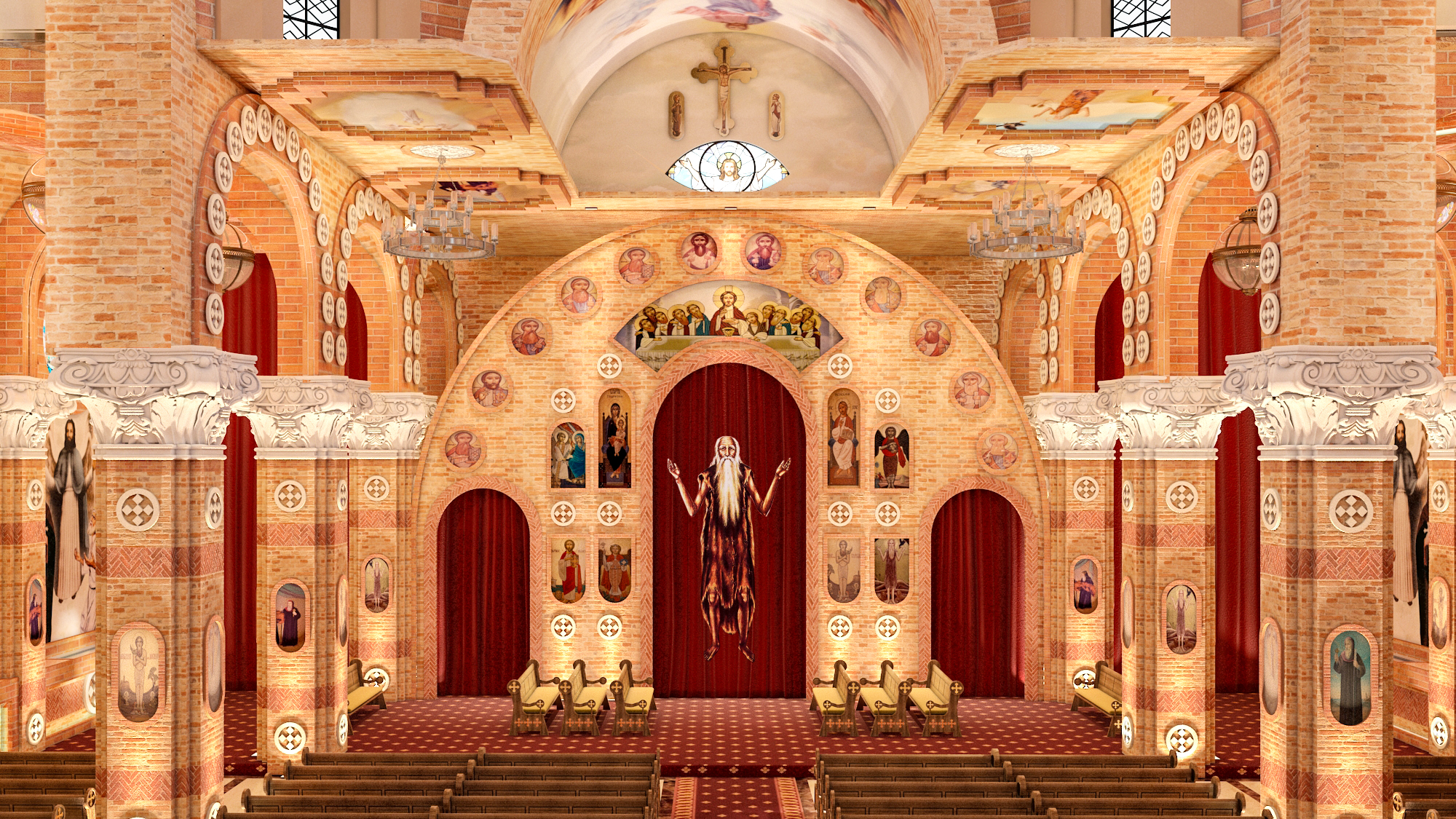 5. Where do you see yourself 5 years from now in this industry?
Being the owner of the largest Architectural Design office in the world.
6. Any tips you can offer to artists out there that can help them in this industry?
My advice to interior designers
- My advice in (3d max) :
Access to realistic scene depends on several stages :
1 – lighting:
- This stage is one of the most important stages... There must be a shadow and light in the scene and should choose certain sources of lighting in the scene because if the whole scene is made up of light makes it unrealistic.
-You have to take a keen interest in the temperature of the lighting in the scene until it actually simulates reality .. for Example :
1- If you want to use daytime lighting, make temperature from 5500 k to 8000 k and I advise you to mix v-ray sun with v-ray plan, so mix yellow light with blue light Because this is gives a realistic rendering for Example :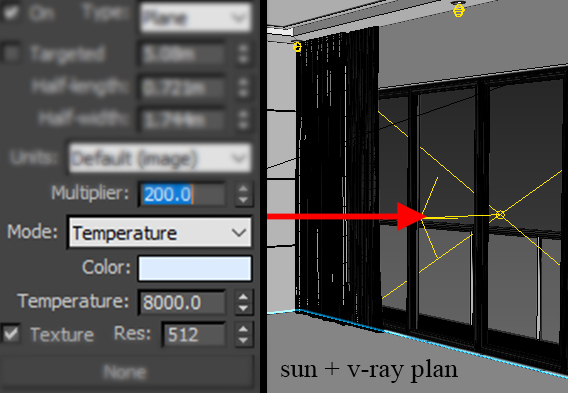 2- If you want to create a warm lighting by means of spots light and hidden lighting , make temperature from 3000 k to 4500 k
- If you are designing a big scene and you want to take a shot from place to place, I advise you to make temperature of lighting in the space different from the other space. This is because it will bring out the scene to be more powerful and beautiful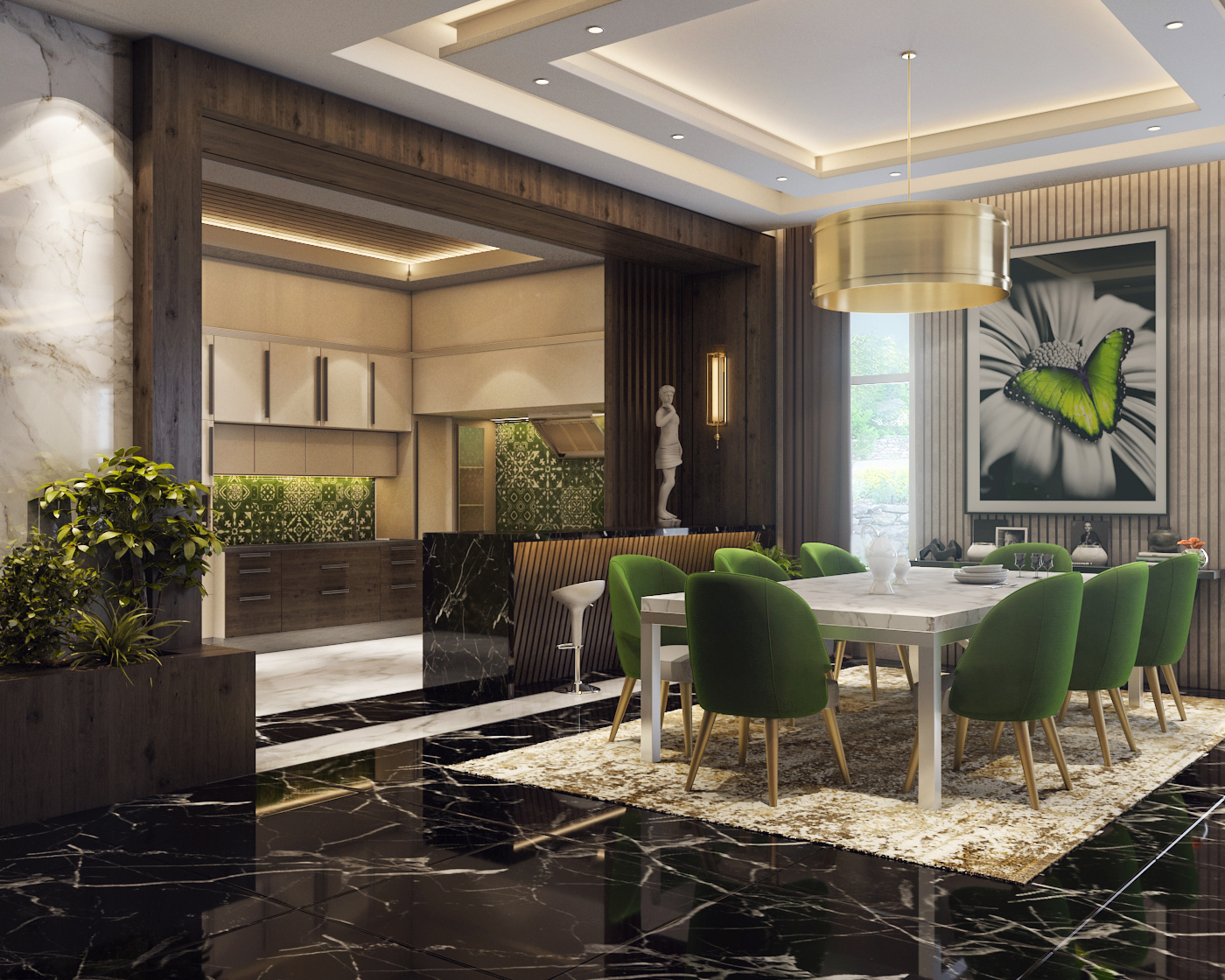 -2 - Material: It should be imitated to reality standards and details. This stage does not depend only on learning the settings of Material only, but you need to examine the material in reality and analyze and study the proportions of Reflections, Refraction and Bump.
-3 - Camera: This stage is also one of the most important stages.
-Maybe you made a wonderful design… but the position of the camera shows it badly
-You should keep the height of the camera from the ground and keep the ratio between camera and target
-Sometimes you should avoid eye level shooting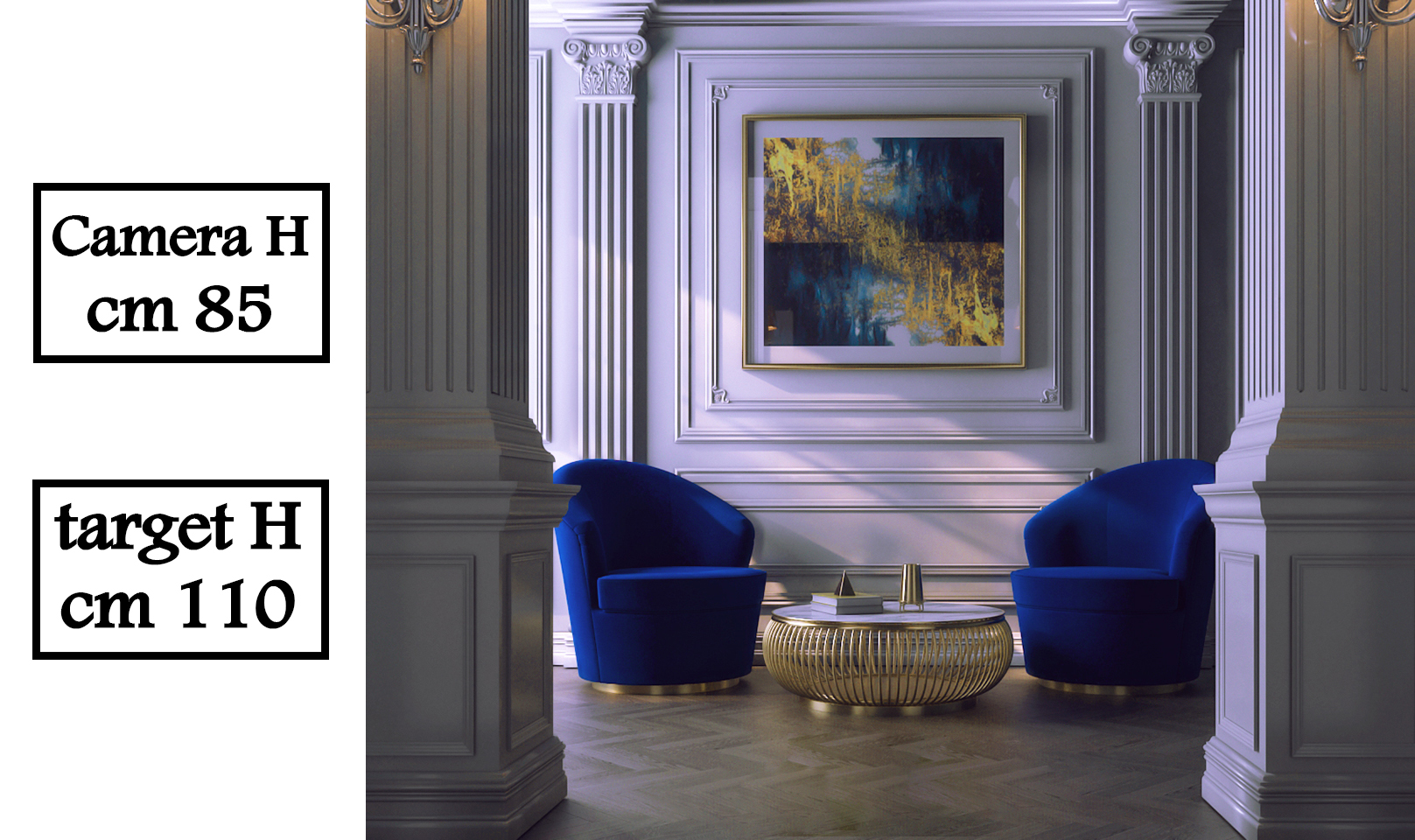 -Keep verticals straight as found in the example below: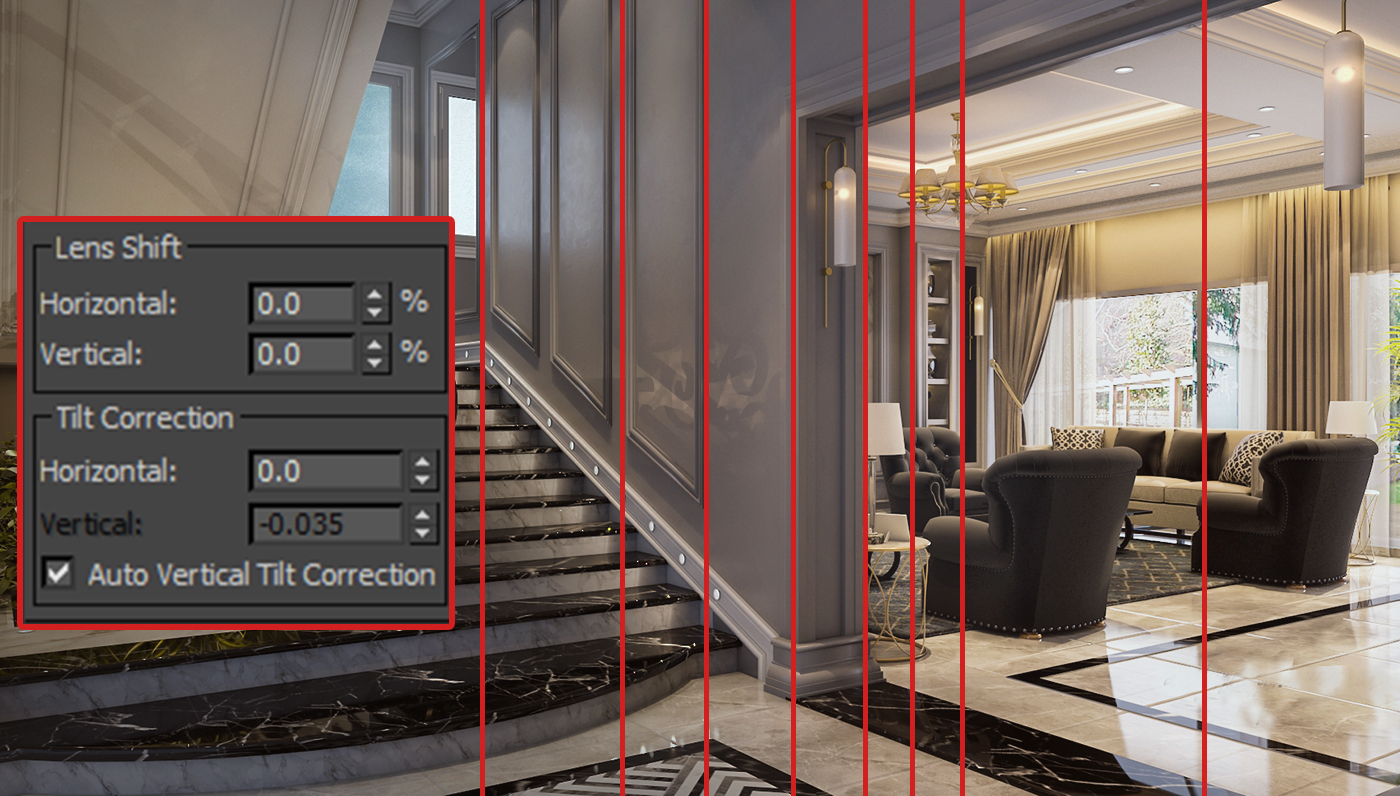 -Choose the right perspective, So show the largest area of the place And then take a shot for each wall and take artistic shots
-4 - Render settings :
-there are many videos on YouTube that explains a lot in detail... but I will show you my Render settings: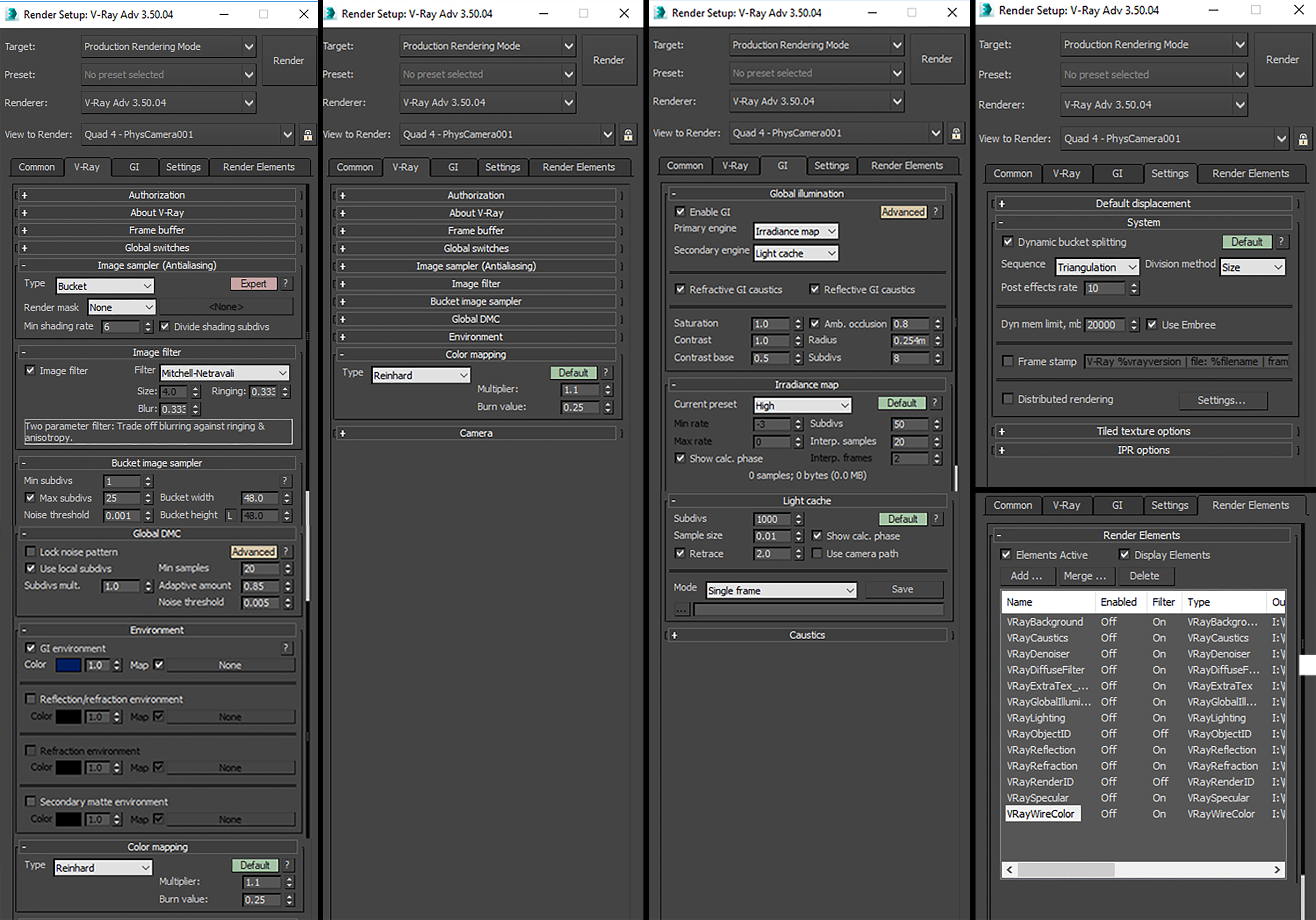 - My advice to develop yourself in this design industry:
1) - Customize the time each day you see the designs of other designers that inspire you and analyze the designs, criticize and study the cause of the beauty of the scene and what the disadvantages are... These sites can help you ( pinterest – houzz – behance )
2)- Read books about interior design and architecture .. because this science is great.
3)- Before working on any design, see ideas that are like the same vacuum, and nourish your mind with many ideas.
4)- After the design is finished, display it in a group of designers to hear and listen to their comments and notes.
5) - Follow all developments for programs and raw materials.
6)- When you enter any place focused in its design and details try and take ideas from it.
7. Is there anything you would do differently in the past that would help the way you design now?
I learned 3d max through videos on Youtube .. and this was not easy.
I worked hard to get to Information and learned.
Because of my strong passion, there has come days where I didn't sleep.
When I wanted to learn Interior Design I read many books and articles and I was watching many designs and solved it... and I was simulating it.
I was getting closer to people who had studied a lot in this field and discussed them and learned from them.
That's what made me design now.
- 8. What is your favorite place to get your textures from?
I prefer pinterest
9. Have you got inspiration from other artists? If so, who?
Of course, I have a few artists that come to mind that have inspired me:
amanda levete : https://www.instagram.com/amandalevetearchitects/
-Jean nouvel: https://www.instagram.com/ateliersjeannouvel/
-Hany saad : https://www.instagram.com/hanysaad.innovations/
-Mohammed Taher : https://www.instagram.com/taher_design/
-In conclusion, thank you for reading this interview and I hope you have benefited from it.